A day late, but still good in my book. Today's tip is shipping on Travel items are
FREE
!!!! Yep, if you spend over $100 that is. But that can easily be done and so well worth it. Especially if you don't have a TCS near you, so head over to their website
and shop away. When you're ready to purchase all of your fabulous items punch in the promo code TRAVEL and you'll get your free shipping! YAY! Sunday is the last day of the sale so you have to get to it sooner rather than later. Fear not though, we have another sale starting this Monday! The Happy Organized Home Sale or the HOHS sale.
I guess I'll focus on luggage itself today since this is the last tip of the Travel sale and you need luggage to travel. The majority of the luggage that we have is from
Eagle Creek
. I ordered a whole bunch of it this season because the color this year was blue. We always carry it in black on black, but this season it came in blue on black. I love it. I bought the
25 inch hovercraft
. My mother owns one as well and is currently using it on her cruise. It's perfect for a weeks worth of traveling. The best part about Eagle Creek is that they have a lifetime warranty no matter what. So no matter what happens to it they'll replace it no questions asked. It weighs a little over 8 lbs. More weight can be put into more clothes! There are just enough pockets to tuck away what you need and the handle is super easy to hang on to. There's always a kick board on the bottom so when you're dragging it up over a curb or stairs it doesn't get scratched. It's regularly priced at $275.00, but on sale now for $
219.00
.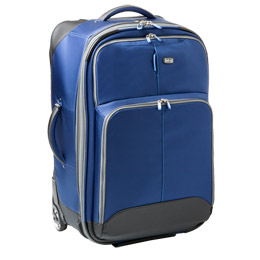 I also bought the bag that slides over the handle,
travel tote
, which can be used as an everyday bag, for the weekend or a carry-on. I love that bag too! I use it at least once a week now that it's summer. I bought it in the matching blue on black color so I match! It is originally $75.00, but on sale for $
54.00
.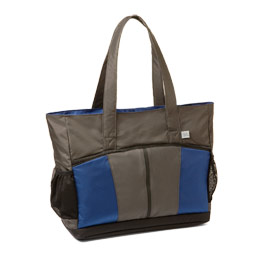 If you go onto the Container Store website they have a luggage selector tool now that can help you figure out which luggage is best for your needs and it will also show you what will fit into your luggage for the best packing strategies.
Happy Traveling!